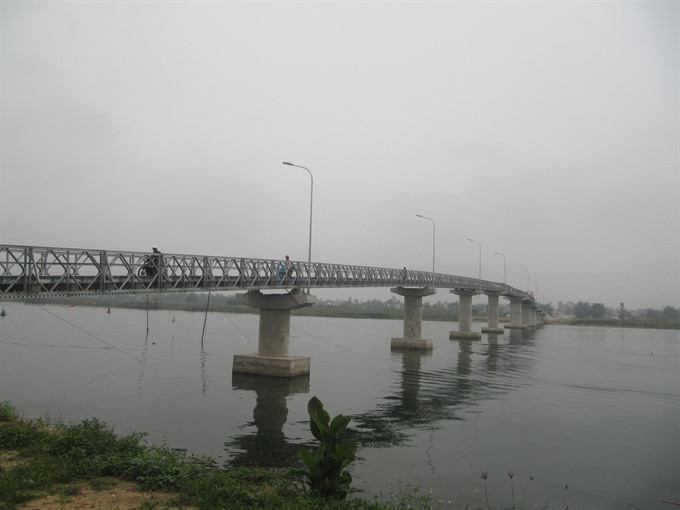 Cẩm Kim Bridge spans the Thu Bồn River to connect Hội An ancient town and Kim Bồng carpentry village. Hội An City rejected a proposal to build a cable car project in the area. — VNS Photo Công Thành
Viet Nam News
HỘI AN — The central city rejected a proposal to build a 7km cable car route spanning the Thu Bồn River and connecting Hội An and Duy Xuyên District.
Chairman of the ancient city's People's Committee Nguyễn Văn Dũng confirmed to the Việt Nam News that the Quảng Nam-based joint-stock NVN company proposed to construct a car cable to connect Thanh Hà pottery village and Cẩm Kim carpentry village – two favourite destinations in Hội An – and Duy Nghĩa Commune in Duy Xuyên District, and develop a new tour service.
Dũng said the investor asked the city to allocate an area of 100ha of land in return for their car cable investment of VNĐ2.1 trillion (US$93 million).
"We offered the most favourable conditions for investors, but Hội An could not allocate land for the investors as they wanted. The project would not be appropriate given Hội An's status as a UNESCO-recognised world heritage site," Dũng said.
"We welcome all investors coming to Hội An for developing projects, but they must fit with our culture and overall plan as a tourism hub, as well as preserving the landscape and architecture of the 400-year-old ancient city," he added.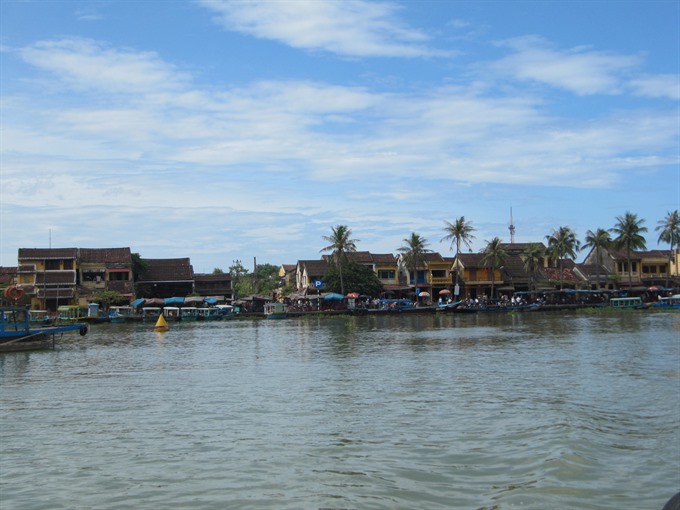 Hội An ancient town, an UNESCO-recognised world heritage site, is seen from Kim Bồng Commune on the other bank of the Thu Bồn River. — VNS Photo Công Thành
Dũng said the investor proposed a 45ha area in Thanh Hà and Cẩm Kim villages for the managing office of the car cable project, but the area has already been planned as the site of a culture park.
The project would damage the city's structure and architecture, while the city's infrastructure has been overloaded with numerous tourists in recent years, he added.
Earlier this year, the revelations that investors constructed the Gami Hội An Project, a resort and art performance complex with investment of US$43 million, beginning in 2016 before their construction licence was approved in 2018, created a controversy among community members and the local administration.
Covering an area of 60sq.km, Hội An City, which was recognised as a world heritage site by UNESCO in 1999, is one of the country's top tourist destinations. Last year, Hội An welcomed more than 3.2 million tourists, of which 1.78 million were foreigners.
A survey showed that 27 per cent of the international tourists visited the city to learn about the culture and history of Hội An, the Mỹ Sơn Sanctuary and the biosphere reserve of the Chàm Islands. — VNS
Ancient city reject car cable project have 737 words, post on vietnamnews.vn at July 6, 2018. This is cached page on Konitono.News. If you want remove this page, please contact us.